Showing now!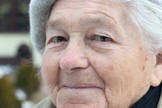 Fuel poverty the
latest social evil


Pledge it!
by David Durante
A new fuel poverty song for 2009
Read the lyrics

Rhymez Elite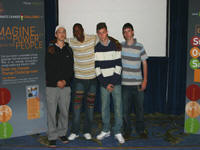 Dedicates Fuel Poverty
Rap song!
Read the Lyrics
What you have to say!
"it saddens me to see how many people who have entered the fuel poverty bracket. I have heard as much 40,000 pensioners may die this winter from cold related illnesses!"

"do we have any respect left for old people. They've worked hard all their life and then we let them die from the cold. Support this campaign and put an end to fuel poverty for once and for all!"
"it's not much fun when you are bloody freezing - you have my support!"
"fuel poverty needs to be eradicated, renewable domestic energy, what a great idea, bring on the REG"
"when you've worked hard all your life, even defended your country and then you die because you can't heat your home, what a tragedy, what you're doing to stop fuel poverty is admirable!"
"handouts are fine in the short term but if you want to eradicate fuel poverty, what is needed is a solution for the long term. Start the ball rolling, Pledge4REG"
"I am not surprised at how many people fall into the fuel poverty bracket, most of those people, are housed in rented council properties. These properties mostly have single glazed windows and wooden doors, and little or no insulation. Local councils are more interested in spending money on useless projects like speed humps. I can not use my heating because of the cost. I can only afford the heating on for 3 hours a day which costs me £40 per week. With this bad winter, forget it, heat or food? Food comes first. Add to that the new tax increases, and heat is now a luxury we can not now afford."